Without the right "safety rope" – in this case, a robust protocol – we risk stumbling during post-meeting follow-ups. Protocols are the core of every efficient meeting. They're our climbing equipment, ensuring that no piece of information gets lost, tasks are clearly distributed, and every team member is on the same trail.
Why are logs so important?
Without the right "safety line" - in this case, a solid protocol - we risk stumbling in the follow-up. Minutes are at the heart of any efficient meeting. They are our climbing gear, ensuring that no information is lost, that tasks are clearly assigned and that all team members follow the same path.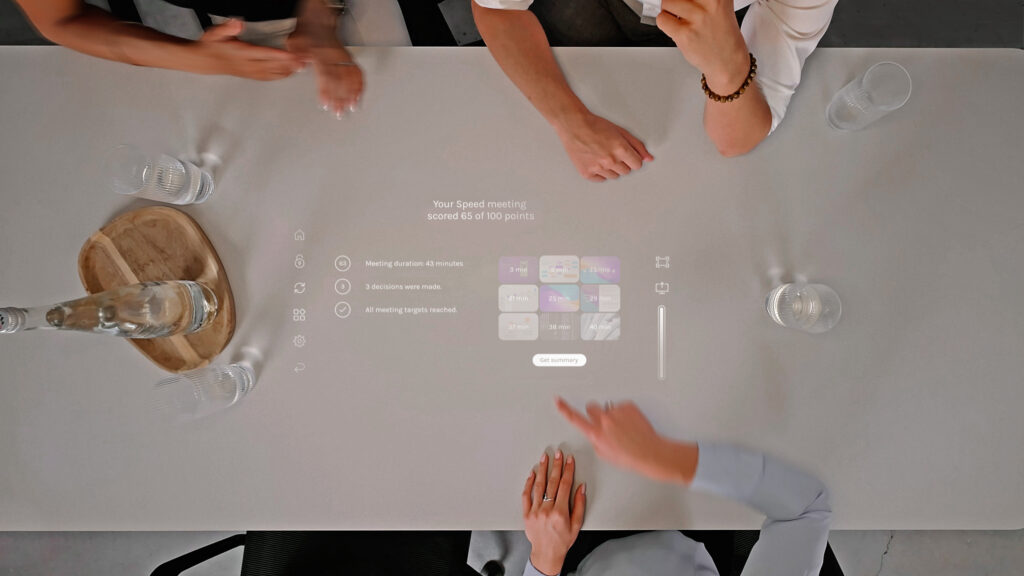 Capturing Clarity
From now on, you don't have to climb alone. MeetingWizard is like your personal mountain guide, showing you the way. Instead of struggling with hours of post-processing and filling in gaps, you can capture key moments during your meeting. This means never losing sight and getting a perfect summary right after your meeting ends. It's your personal assistant, capturing every idea and suggestion, transforming them into a concise document for you. With Smart Protocol, you get a tool ensuring you have the simplest route to the peak and back.
This is MonteRosaOS
What's behind this ingenious tool? It's MonteRosaOS. Your safe ascent, kind of your rock in the stormy seas. An operating system designed specifically to elevate the meeting experience. It offers powerful features that enable sharing ideas in discussions and simplifying collaboration. So you can focus entirely on what truly matters: the meeting itself. How the core feature, the Touch, works will be revealed another time.