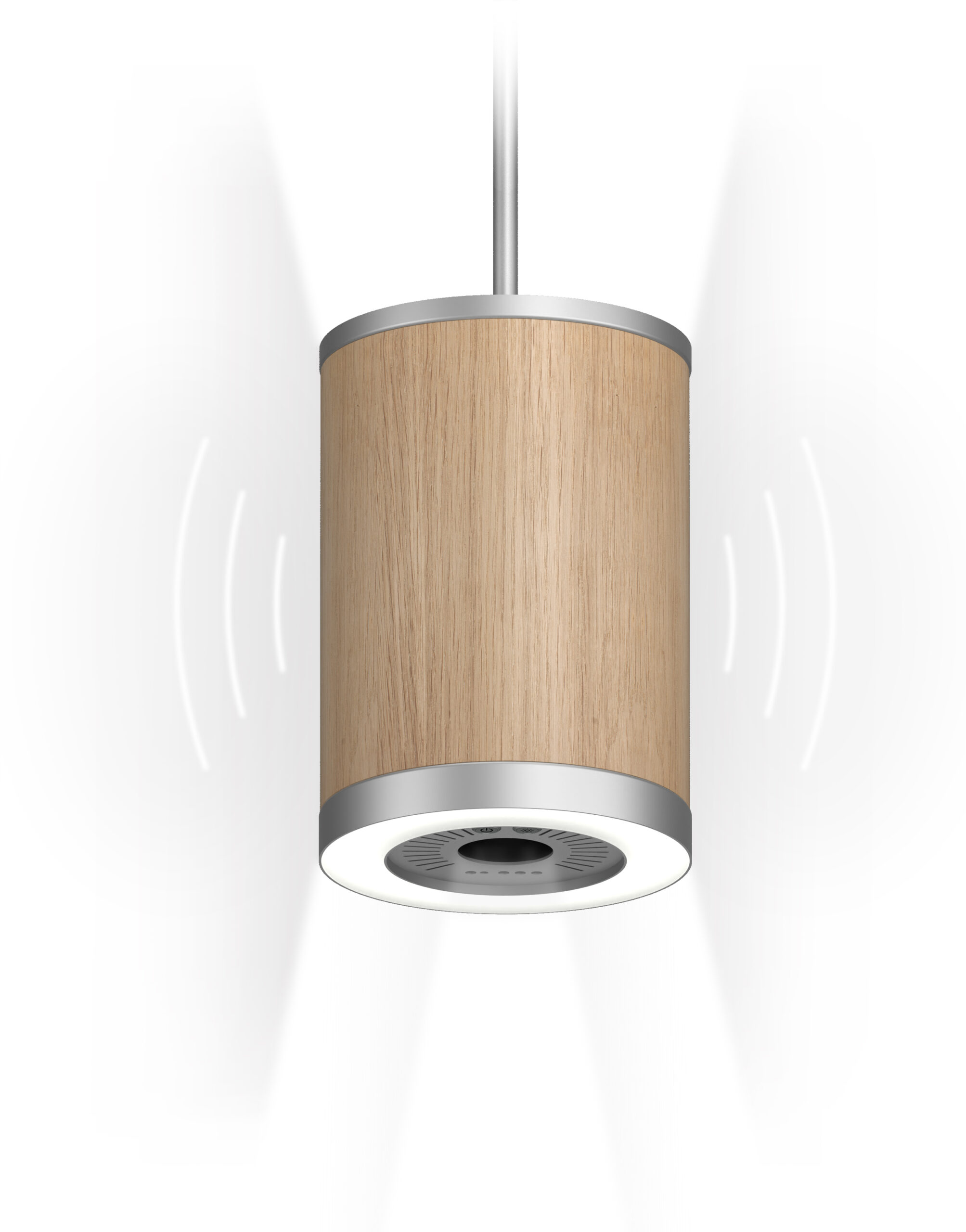 Content projected directly onto the table surface. With a clear focus.
Natural interaction on the desktop, using your finger as a mouse. Simply magical.
Pleasant light with optimal brightness, direct and indirect. Infinitely dimmable.
ABUSIZZ Haptic Touch Technology™
Projection: FullHD with 1400 ANSI lumens*
Audio: 360 degrees
Light: 500 lux / 4000 K direct, 4000 K indirect
Height 33 cm, diameter 22 cm, weight 7 kg
Distance lens to table surface: 95 cm
Projection area: 70 x 39 cm
Screen Sharing: Airplay, Chromecast, Miracast
* Best projection results are achieved on matt, bright surfaces.
More productive meetings and more sales in a personal conversation? Our operating system MonteRosaOS will help you with this.
Lamp+ is installed like a standard ceiling light. We also supply the necessary mounting accessories. The Lamp+ automatically adapts to the table situation every time you start it, so you can concentrate on your meeting.

Lamp+ is available in three material combinations. Perfectly matched.
Oak | natural aluminium
Black oak | aluminum black
Walnut | Aluminum bronze
Matching tables and other accessories for a pleasant personal conversation.