Solutions for face to face meetings
With Lamp+, we are focused on the human being. Lamp+ redefines business meetings: a transparent touchpad for intuitive interaction, your content quickly integrated and a professional meeting coach. All combined in a single device, floating in the room.
Lamp+ combines technology and human interaction. That is why we have made it our mission to connect the digital and physical worlds with an ecosystem of connected tools that make meaningful face to face meetings possible again.
Our meeting devices maximise attention and engagement in meetings. MonteRosaOS apps help to focus on tasks and make meetings more efficient.
Suitable MonteRosaOS Apps​
Convincing customer consulting
More closings in face-to-face consultations? Our meeting devices support you in your consultation process. Interactions put the focus on your offer, strengthen customer loyalty, increase attention and ensure a natural flow of conversation during the meeting. 
Benefits in consultations
Suitable MonteRosaOS apps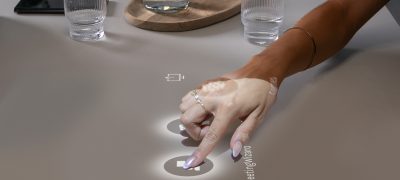 A table that unfolds its true power on command. Without magic, but with a touch of technology. everything is coming